Chesapeake Materials Celebrates Over 100 Million Pounds Of Plastic Repurposed In 2021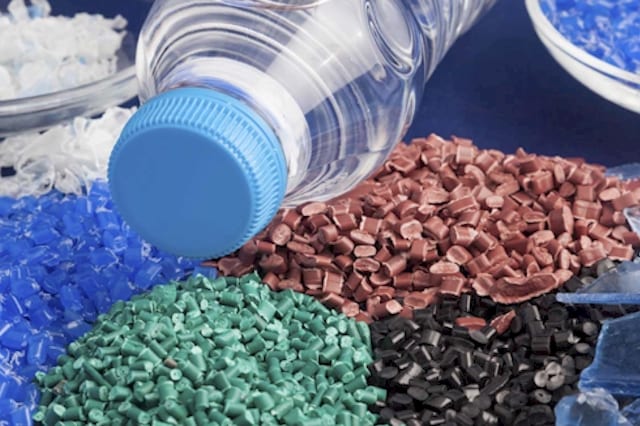 Chesapeake Materials, a plastic recycling company located in Edgewater Maryland has hit a milestone in 2021 with over 100 million pounds of plastic repurposed. To be exact, the total number is actually 110 million pounds. That's over 100 million pounds of plastic that will not end up in the earth's oceans or landfills. A huge impact on today's climate and the environment seeing as it can take up to 500 years for plastics to decompose in landfills.
This milestone is indicative of growth for Chesapeake as they continue to increase their volume of the recycled plastic year over year. In 2019 Chesapeake helped repurpose nearly 86 million pounds of plastic and in 2020 they were responsible for the reuse of almost 96 million pounds of plastic.
Recycling plastic takes 88% less energy than making plastic from raw materials. Chesapeake Materials is a unique operation that helps manufacturers use recycled plastic in lieu of those raw materials from sources like China. They do this by sourcing plastic from all over the United States from plastic recyclers and compounders. They then provide all of the logistics needed to move plastic in bulk to meet the demands and requests of the manufacturers.
"Our goal is plastic sustainability for the United States as a whole, we will continue to strive for a year over year increases in the total amounts of plastic repurposed while partnering with more manufacturers in 2022" – Sean Shannon, President Of Chesapeake Materials.
Chesapeake has a unique approach in helping the recycling industry that allows them to promote turnkey solutions to manufacturers and recyclers alike. Solutions such as; financing equipment & creative payment terms that help to improve cash flow for its partners. Understanding the needs of both manufacturers and recyclers and an ability to provide those needs are what make Chesapeake Materials successful in reaching milestones towards plastic sustainability.